You have your heart set on a Chanel handbag, but you don't know where to start – sound familiar? Well, we've got you covered. It's difficult to know what you should be thinking about when buying a new or used Chanel handbag, and it's a big decision. Hopefully, this list will make it that little bit easier for you to choose your dream Chanel.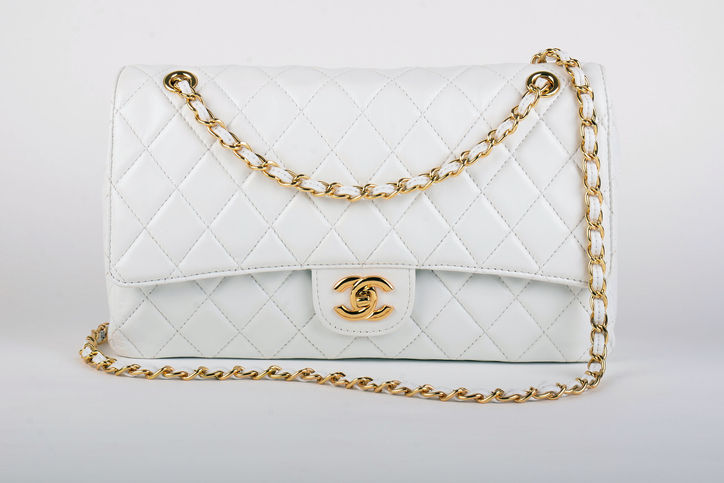 5 things to consider when buying a new or used Chanel handbag
1. How often are you planning on using your bag?
If it's a bag for everyday use it needs to be versatile, a bag that can go from day to night. Size and use really do work together. If you're needing a bag for work, does it need to be able to fit a laptop or books in it? Or do you just want a bag that can just fit the essentials in? A great place to start is in your own wardrobe. Look at the bags you've already got, and decide what you actually need. By working out what you don't have, you can think about what you'd like to buy more clearly. 
2. Classic or trendy?
Do you want to invest in a timeless preloved piece, or would you prefer to take the risk and opt for an on-trend new and brand new bag? Buying preloved luxury bags can be a great way of getting your hands on exclusive or limited designs at a lower price. Most of the time they still come with the original boxes too!
Instant Quote For Your Chanel Bag
3. Determine your budget
Not every Chanel piece is affordable to every person, and that's where you've got to make a decision as to how much money you'd be willing to spend. Chanel is well known for raising their prices every six to twelve months, for most items they usually rise about 4-7%. However, classic styles have been known to rise up to 25%. So, be aware that this may be the case. New Chanel handbag prices start at around £5,000 and can go anywhere up to £15,000. Again, buying second hand is an option to prevent this, but do compare prices. 
4. Find out what materials are used in the handbag
Chanel uses so many different materials in their bag designs, but the most popular tend to be caviar and leather. They do offer other types of leather, like metallic and patent, as well as other skins like crocodile and lizard. Caviar leather is usually considered the most durable material, so if you're planning on getting a lot of wear out of your handbag, then it would probably be best to opt for this. 
5. Consider size
A mini bag may look nice, but is it really practical for your lifestyle? The pandemic said farewell to minimalism, now before leaving the house you have to remember a face mask, sanitiser, phone and purse. Again, the choice in size is really down to what you're planning on using the bag for. 
Is buying a Chanel bag worth it?
Many people dream of owning a Chanel bag, so it's definitely worth it in that respect. Although expensive to buy new, a Chanel bag is an investment piece and remains timeless and luxurious. It's nice to treat yourself every once in a while. 
What should I know before buying a Chanel bag?
It's important to get to grips with what Chanel styles are likely to increase in price over time because if you do ever come to resell your bag, you don't want to find out that you've lost money and it has depreciated in value. The Chanel flap bags will always be popular, and they have been since the early 2000s. By sticking with the classics, you will be able to be sure that they will only gain value over time. 
Find out which colour hardware suits you best. Bright and garish patterns might be all the trends when you buy the bag, but these trends come and go. Investing in a more timeless piece will allow you to wear it season upon season, year upon year. 
The most crucial thing to know before reaching into your pocket and buying a Chanel handbag is how to spot a fake one. Buying from a reputable seller is the easiest thing you can do to ensure you're not being sold a counterfeit bag. A reputable seller usually accepts returns and has authenticators within the company to prove that what they've sold you is the real deal. Some sellers can offer the highest quality of fakes, so much so that it would only be revealed as a fake if it's taken to a Chanel authenticator. So be careful, know what you're buying, and if you can get it checked by an authenticator then that's the best way of knowing you've got your hands on a real Chanel piece. 
Instant Quote For Your Chanel Bag
What's the best Chanel bag to buy?
The Chanel flap bag rises to the top of the list when it comes to buying an elegant and timeless Chanel piece. This bag is a descendant of the original shoulder bag, with the most popular newest version being the 2019 Chanel 19 flap bag.
The flap bag wins when it comes to variety, elegance and style. If you want something with a little more space inside, Chanel offers plenty of shopping and tote bags for those of you who don't want to give in to the mini bag trend. There truly is a Chanel for everyone, so it's just down to you to decide which one suits you best.