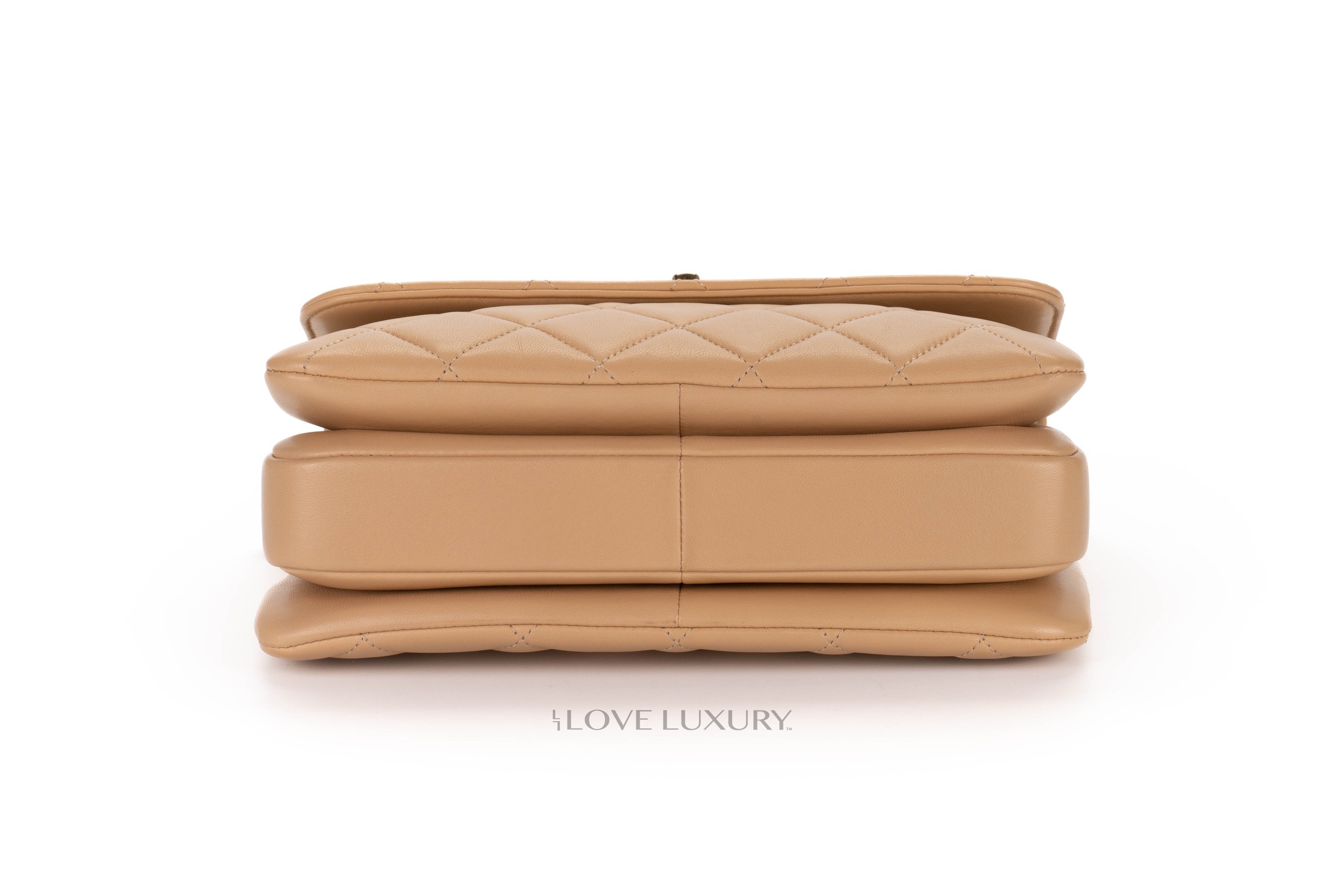 Chanel Large Trendy CC Beige Lambskin Gold Hardware
Chanel Large Trendy CC Beige Lambskin Gold Hardware / 26 series 2018-2019 Excellent Pre-Loved condition
Proudly a 5-star business
Description
Size
Delivery
The Chanel Trendy CC was first launched in 2014 as a seasonal bag, then due to such huge demand Chanel decided to make it a permanent collection. This particular model is crafted from lambskin in beige with gold hardware with the famous diamond quilt design. This bag comes as a full set and in excellent pre-loved condition. Please view images and videos.
25x29x9cm / 9.8″x11.5″x3.6″
Comes as a full set inlucing the receipt
*Please Note: All items have prices that do not include duties or taxes. If your parcel incurs duties, these will need to be paid upon delivery.
All online orders purchased via our e-shop, please forward 2 forms of ID to our email orders@loveluxury.co.uk, these should be one valid photo ID and one utility bill or bank statement dated in the last month, when this is received we will ship your item.
OUR AUTHENTICITY GUARANTEE
All items sold via Love Luxury go through rigorous checks to ensure authenticity. Hermès, Chanel, Louis Vuitton and Dior bags all come with a third party authentication certificate either from Entrupy Or Bababebi and in the instance neither of these support the item Love Luxury will provide their own in house authentication certificate given by our in house experts for your piece of mind.